Thinking about going to your very first camping experience and you have no idea what to do when it comes to lighting? We hear you. When spending time in the great outdoors, chances are you'll also be spending at least one night outside; and that requires proper outdoor lighting options. As a result, today we bring you ten camping tent lighting ideas for fun and safe camping.
There are actually a few different things you can do to illuminate a tent. That said, choosing the right option for you comes down to a number of factors such as personal style, budget, and also if you are the type of camper who focuses on additional features or perhaps you prefer practicality.
If you are having a hard time with the lighting in your tent, do not panic. The correct lighting can have a huge effect on your camping experience besides illuminating a specific area. To identify what kind of lighting your tent will 'shine' the most, there are a few things to take under consideration. If you have no idea where to start, doing a little research is always a good idea. So before making any investments, check out different camping tent lighting ideas below.
Camping Tent Lighting Ideas FAQs
What are the best lights for camping?
Headlamps are typically the favorite choice for most campers because you get light anywhere you look without using your hands. Another great option is lanterns which can be propane powered or battery powered.
How do you power lights when camping?
Most people use battery-powered lights like headlamps when camping, but other options include propane lanterns, candle lanterns, rechargeable lights, or wind-up lights. If you are camping with your car, you can get an adapter to plug electric lights in.
How do you hang lights in a camping tent?
You can wrap the string lights around your tent frame, use included Velcro bands or you can use a few zip ties to secure the string lights to your tent frame. While one string light is good for ambient lighting, using 2 string lights in a larger tent can provide really good background lighting.
How do you hang bistro lights in a tent?
Simply run some string or twine along the underside of the frames, holding the string in place with cable ties or more lengths of string tied off. Next, just hang your globe string lights by their hooks wherever you'd like.
How many lumens do I need camping?
You don't need many lumens when camping. In fact, too bright of light will be annoying to other campers. Headlamps come in as little as 4 lumens which are enough to see about 9 feet and some headlamps go as high as 175 lumens which are annoyingly bright to people you are camping with.
Can you use a gas lamp in a tent?
Any gas equipment has its dangers but if it's used sensibly it has a remarkably good safety record. Nevertheless, manufacturers still recommend you don't use a gas lantern inside your tent.
Are propane lanterns safe in a tent?
Carbon monoxide poisoning is a risk anytime propane-fueled camp stoves, heaters, lanterns, or charcoal grills are used in an enclosed area, such as tents or campers.
What to consider when buying lights for camping?
Lumens
Choosing the best campsite or camping tent lighting ideas for your camping trip depends on how much light you need for different situations. Lumens are necessary for understanding how much light you'll get.
Weight And Size
When you're packing up everything you need to live in the wilderness, space to fit it all in can come at a premium. Make sure the lighting you choose fits in with your gear.
Power Source
Solar-powered lighting is excellent because you don't need extra batteries or cords to keep the lights on. But you do need sun, and remember to set the lights out to charge ahead of time.
USB rechargeable lighting requires a simple power source, like a portable power bank, so lights will generally work while plugged in and can be charged at any time. You need to make sure you have a way to keep the power bank charged, though.
When the batteries in your flashlight died, you simply replaced them. However, the downside of batteries is making sure you have the correct replacements packed in your gear.
Corded electric lights primarily apply to string lighting. They are an easy and effective way to light up your campsite or tent if there is an electric hookup at your campsite.
What are the best lighting options for camping?
Standing Work Lights: These lights are set atop a structure that you stand up inside your tent. They look much the same as a music stand with around four lights on the very top that are adjustable and can be moved to the position that suits you best.
Luminaries: Luminaries are essentially battery-operated devices such as tealights placed inside decorative paper bags.
Hanging Tent Lanterns: For some campers, hanging a light fixture on a tree outside of the tent is all the light they need. Most of them have several different brightness settings and can even be plugged into your mobile phone or laptop.
Mini Lights on a String: Lots of companies make these miniature lights, which look similar to Christmas lights and are operated via a battery so there's nothing to plug into an electrical outlet.
Wearable Tent Lighting: The most common is some type of hat, usually either a beanie or a baseball cap, that has a light you can aim towards whatever you're doing and is perfect when you're cooking outdoors or reading in the camp after dark.
Motion Sensor Wireless LED Lamp: These are perfect when you have to get up in the middle of the night and take care of business. They are wireless and operated via batteries, usually the AAA type.
Glow-in-the-Dark Sticks: These sticks are usually found in the kids' section of the store. You merely snap them in half and move the "juice" inside of them around until the entire item is lit up.
Camping Tent Lighting Ideas
LED strip lighting has 300 premium 5050 SMD LEDs with dimmer and brightness controls. The light strip is non-waterproof and is designed to be used indoors.
LED strip lights use professional and stronger 3M adhesive. With powerful stickiness, you don't worry about the strip falling problem.
In addition, 20 light colors are offered on the remote control, there are more color-changing lights for your choice via DIY, and multiple color-changing modes are optional.
Features:
LED
Multicolor
Remote Control
This COB rechargeable LED work light has a built-in rechargeable battery & USB cable; that can be charged through the USB port. In the case of fully charged, it can be used for 4 hours under high brightness. This LED Work Light has 5 lighting modes.
Work Light can be rotated 360 degrees, with a magnetic base, and a rotatable hook, which can provide you with multi-angle lighting while freeing your hands, bringing great convenience to your life
The LED Flashlights are made of hard rubber, anti-sweat, anti-slip, and waterproof level high have a foldable design, are compact, and are easy to carry.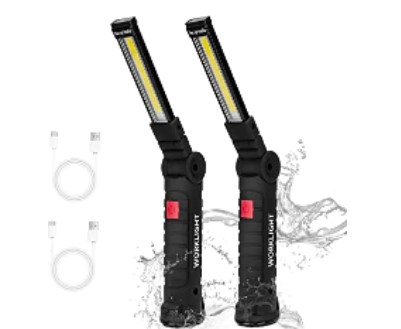 Features:
Magnetic Base
360 Degree Rotate
5 Modes LED
You can rock the Duracell Rock Light in any outdoor setting any way you want. Complete lighting experiences with four great designs and finishes. Constructed with durable polyresin body and adjustable plastic lens.
Blends in well with any outdoor setting, gardens, yards, patios, pathways, and more. It's easy to install and no wires or cables are needed. Shine bright for 6 hours with 30 lumens setting or shine longer for 10 hours with 24 lumens the first 5 hours and 12 lumens the last 5 hours.
The Duracell Solar Rock Light is weather-resistant and super durable. Powered by SunPower monocrystal LED panels. Proven to last 23% longer than the average LED.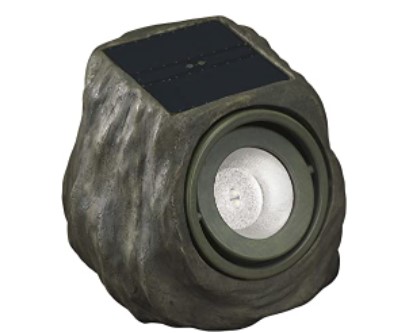 Features:
Decorative
Solar-Powered
Polyresin Material
Weatherproof
Palm-sized portable led tent light blubs are easy to carry. Powered by 3xAAA alkaline batteries (Not Included), long lighting time up to 10-15 hours in high-light mode, portable led camping lantern for outdoor adventure aficionados.
FLY2SKY battery camping light built-in 3 LED light beads, easily illuminate the whole campsite, super bright LED lantern whatever long talk, playing games, reading or walks at night.
IPX8 is water-resistant & crafted from durable ABS plastic. With an anti-fall carabiner hook, a camp light can be hung on a tree, rope, barn, bag, or tent, freeing you to worry about dropping.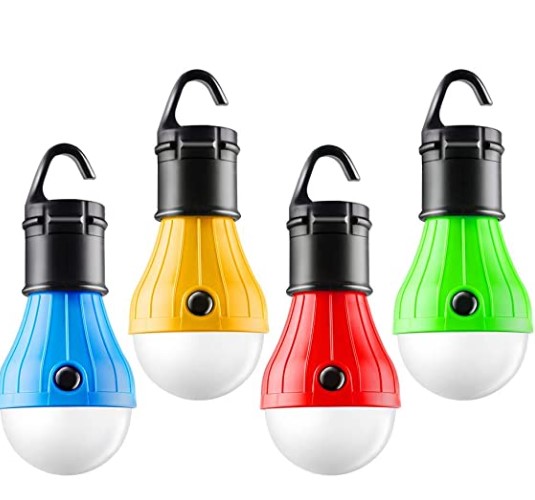 Features:
LED
Portable
Battery Powered
The portable fan with a built-in 10000mAh Polymer battery lasts more than 50 hours at low speed, 10hours at the highest speed, it's rechargeable and also can be USB cable-operated via a power bank, AC adapter, and any other power source with 5V/2A output.
This Personal fan with a 7-inch Fan head, 3 Wind Speeds, a powerful and quiet motor, rotatable from left to right, up and down, circulates air from the desired angle without disturbing your working/sleeping.
The USB fan comes with a foldable hook on the bottom, so you can hang the fan on the tents, branches, or inside a car. It can be mounted on the wall as well as simply placed on a desk at home or in the office.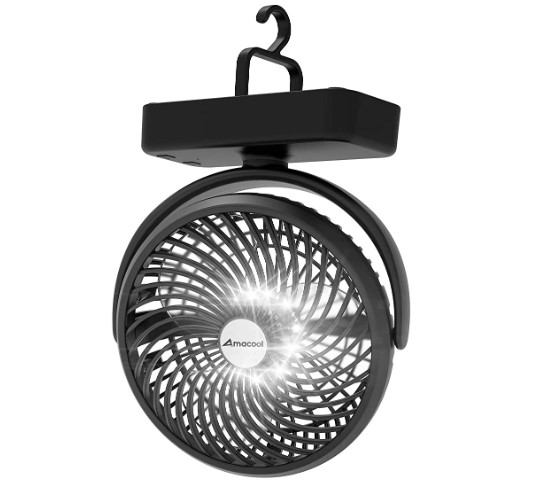 Features:
Hanging Hook
LED Light
Battery Powered
Portable
Lightweight
This tiny lampshade will turn any smartphone into a fun and stylish night light. Just cling it onto your phone, launch your flashlight app, and let there be light.
The tiny lampshade adds a backlight to your devices, reducing the eyestrain caused by differences in picture brightness on TV or your laptop.
This cute lampshade Captures and softens the light from your camera's flashlight so you can read your book in the most convenient way while your partner can sleep like a baby.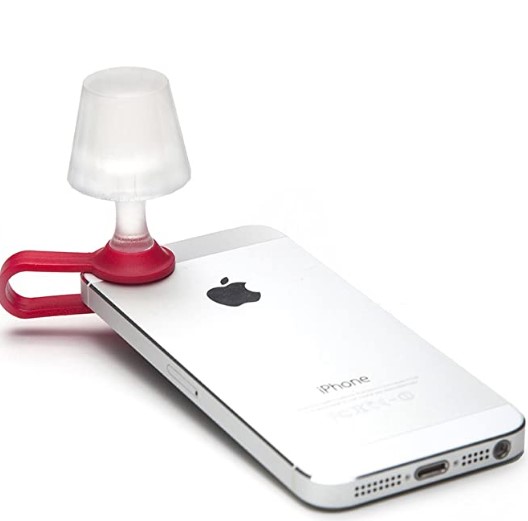 Features:
Modern
Plastic
Shatter Resistant
With 100 lumens across an 18 ft cord, mobile charging, and lasting up to 20 hours on a single charge, Luci String Lights are the perfect way to light up your space.
Emitting 100 lumens of power via 20 warm white LEDs across an 18 ft cord, this light provides up to 20 hours of light on a single charge, so you can keep your day going long into the night.
With its compact size, this little light can travel with you on any adventure. Plus, with hanging clips and a secondary nylon-braided cord on the base unit, Luci String can be easily hung from above.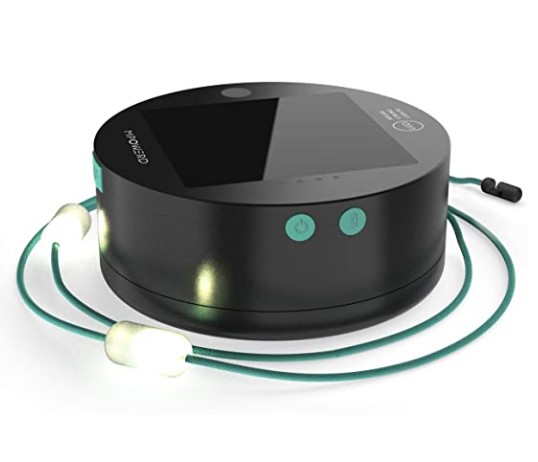 Features:
LED
Portable
Rechargeable
Red, green, and blue single Power LEDs for night vision have dimming and strobe settings and activate without cycling through white mode.
Power Tap Technology allows instant transitioning between full and dimmed power. Sealed housing withstands immersion up to 1m for 30 minutes.
Settings include full strength in proximity and distance modes, dimming, strobe, red, green, and blue night-vision, and lock mode.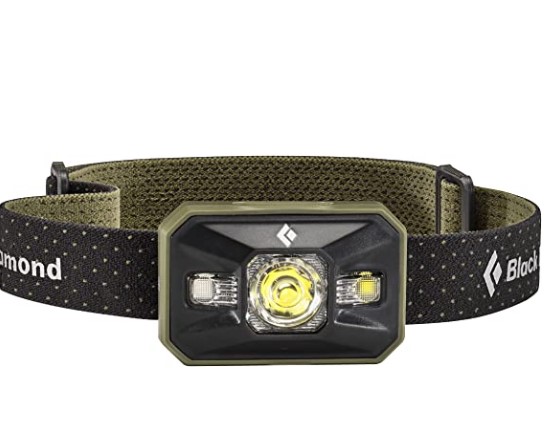 Features:
Clean burning, windproof candle lantern with traditional styling to provide warm and comforting candlelight to all your outdoor adventures.
Easy-slide glass chimney creates a windproof environment for the candle; includes a 9-hour long burn paraffin candle, and a carry handles with a hanging hook.
Great for camping, backpacking & hiking due to its lightweight compact sizing, but also great for natural light in a survival situation in which power outages or failures are possible like during a hurricane, tornado, flood, or earthquake.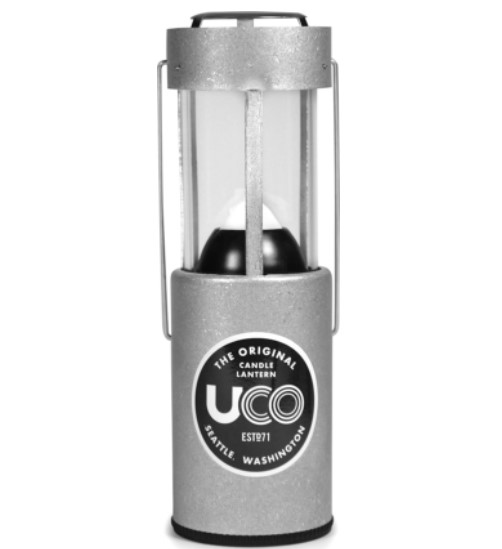 Features:
Aluminum
Windproof
Durable
With its compact size, this little light can travel with you on any adventure. Plus, with an adjustable base strap and fixed top strap, it can be easily attached to your backpack, or hung from above.
Designed for lighting up your space, Luci Original comes with 4 modes (low, medium, high, flashing), 2-second quick shut-off, and a battery level indicator to make sure you never get left in the dark.
Luci Original is built for adventure and can withstand up to 150 lbs of pressure. Plus, it has an IP67 waterproof rating (submersible up to 1m), collapses down to 1.5 inches, and weighs just 4.4 oz (125g).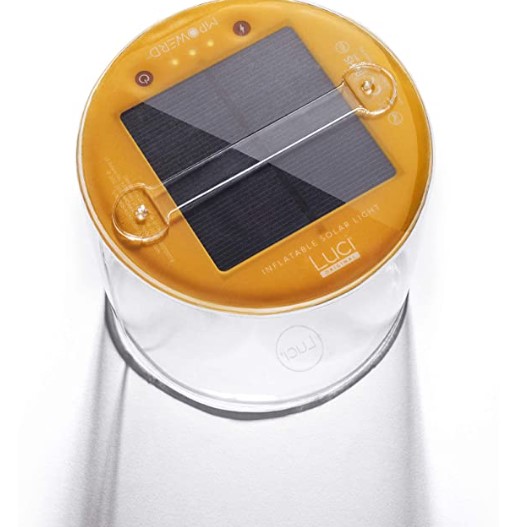 Features:
Solar-Powered
Plastic
Lightweight