Thinking about ways to add light to your attic? We hear you. Lighting can have a huge impact on the mood around your home, besides the obvious, you'll be surprised at how much adding an extra table lamp or switching lightbulbs can alter the mood of a room, and that includes your attic. So today we'll be telling you about different attic lighting ideas to transform your space.
One area where you may not think about much and which is often neglected is the attic, however adequate lighting is critical so you can access your storage. Adding some light, no matter how simple can really provide a different sense to this often forgotten space in your home.
So before making any investments, doing a bit of research is a great starting point. When you think about finding the right lights function and looks are equally important, as well as a number of factors. And though it may all seem a little confusing, we are here to help. Continue reading and find ten attic lighting ideas to transform your space.
Attic Lighting Ideas FAQs
Why do you need attic lighting?
Your attic doesn't need to be filled with dusty boxes, you can transform it into a cool area. This vaulted-ceiling room has a lot of potentials.
If you avoid your attic because it's damp, dark, and dingy, but plan to turn it into a new space for work or other activity then you'll need to add proper lighting. Or perhaps you really do just need it for storage, but you need enough light to see your belongings.
Assuming your under-roof space is fully finished and safe to occupy, good lighting can genuinely make your attic a viable option for storage, game nights, or an extra bedroom.
Attic lighting ideas can illuminate your surroundings while matching your aesthetic preferences and your attic's functionality.
What kind of lighting do I need for the attic?
Choose low heat emitting lamps. One of the most important aspects of choosing attic lighting is to opt for low heat emitting fixture types. Since most attics tend to be small, tight spaces, you want to avoid a fixture where the lamp type creates high levels of heat production while operating.
Should you leave a light on in the attic?
Having ample lighting for when your attic is a storage space not only helps you find your stored treasures with ease but also brightens up the room. This way, you can also turn your attic into a place where you can escape the pressures and stress of work or your chores even just for a little while.
Light fixtures or work lights that use incandescent bulbs generate a lot of heat. Don't leave one of these lights turned on when you are not in the attic. A better option for these spaces might a CFL or LED bulb.
Is it safe to put a heat lamp in the attic?
Squirrels and rodents often look for quiet, warm places to winter up in and attics are great for their needs. Rodents must chew, and they do so often and destructively, on just about anything. Is best if you stay away from kerosene heaters as the fumes and exhaust can build up in spaces such as the attic.
What lighting options are available for the attic?
Install a ​hard-wired light fixture. Attics often have electrical cabling running through them, so an electrician or experienced DIYer can easily tap into an existing circuit.
Pull-string fixture. This is also a hard-wired fixture, but one operated simply by a pull string. If wiring a wall switch is too much trouble, install a pull-string light fixture, preferably near the entry.
Work light. A corded work light can cast a lot of light in an attic. Even better, work lights usually have hooks on them that allow you to hang them up while conducting your business.
Regular flashlight. For occasional trips into the attic, a standard flashlight is often sufficient.
Head-mounted flashlight. A small flashlight attached to a strap that wraps around your head allows you to see where you're going in the attic without having to hold a flashlight in your hand.
Battery-operated light fixture. Most of these types of fixtures don't produce a lot of light, but they can be installed easily. Put one near where your items are stored, and you should be able to find what you need.
Tips to install lights in the attic:
Most attics have at least one hardwire circuit, including unfinished ones. If you feel up to it you can easily install a basic light by tapping into the circuit's wiring (which is usually exposed). If you're starting from nothing, contact your electrician to run wiring appropriately.
When installing a fixture, choose one that is LED or takes low wattage bulbs if possible. These prevent heat buildup in the attic.
Try to add a timer on the fixture to turn it off when you're done.
What to keep in mind when adding lights to the attic?
Choose low heat emitting lamps: One of the most important aspects of choosing attic lighting is to opt for low heat emitting fixture types. Since most attics tend to be small, tight spaces, you want to avoid a fixture where the lamp type creates high levels of heat production while operating.
Pay attention to temperature: If you have what is considered an unfinished attic where the temperatures outside of the house are able to infiltrate the foundation, you absolutely must take this into consideration when choosing the lighting fixture for the space.
Choose multiple applications: A great way to combat shadows and maintain total visibility of the space is by installing more than one light solution in the space.
Attic Lighting Ideas
#1 Rope Lights
A rope dangling from an exposed pipe can create an industrial metropolitan vibe in a space you never knew could look so beautiful.
Different from other people's black wires, our outdoor string lights are equipped with transparent wires, so that the wires can also shine.
The string of lights is made of high-quality materials, which makes the string of lights more beautiful and bright, creating a warm and beautiful atmosphere.
The string lights are equipped with 48ft cable,15 hanging sockets, 3.3ft apart for each bulb, 15 x 2700k warm white LED bulbs +, and 1 spare. High efficient LED bulbs save over 90% of energy over incandescent bulbs.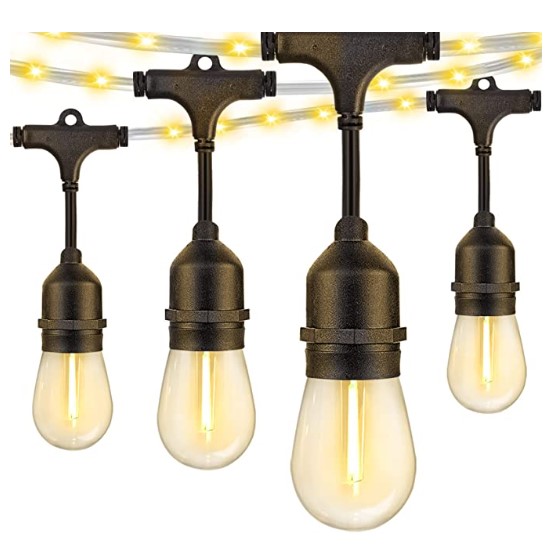 Features:
LED
White Color
Transparent Wire
#2 Hardwired fixtures
You can easily turn hardwired fixtures on and off with the flick of a switch. You'll need to connect them to your home's wiring, which can make this a more challenging endeavor, but it may be well worth the investment.
Beyond Bright the ultra-bright LED light that brightens up any space! This energy-efficient lighting fixture produces 300% more light than the standard 60-Watt light bulb.
Designed with 3 individual, adjustable LED panels to customize lighting.
This pure, white light (3500 Lumens) will instantly illuminate any space. Try in the garage, basement, closet, attic, shed, workshop or hallway. Simply screw it into any light socket.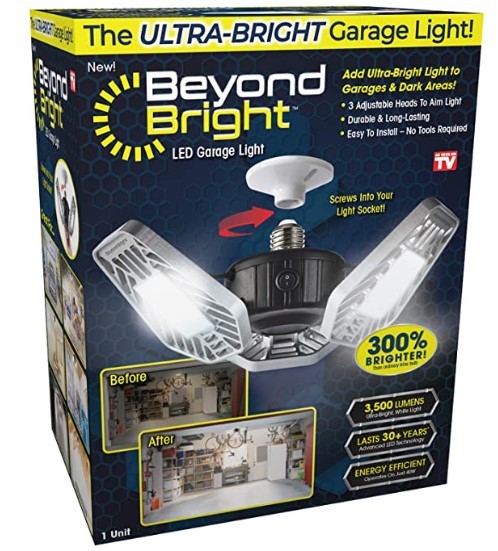 Features:
Corded Electric
Close to Ceiling
Dimmable
#3 LED strips
Though incandescent bulbs might sell for less, LED lights are more cost-effective and energy-efficient in the long term. That, of course, means you can save money on your electric bill.
Adjustable brightness and multiple colors enable you to DIY as your like. Dim the light and set a favorite color by remote controller.
You can set your favorite colors and style changes according to your preferences. Just a simple action to control or turn lights on and off; It can be used for your bedroom, kitchen, living rooms, TV, computer, cabinet, wardrobe.
Adjustable brightness and multiple colors enable you to DIY the kitchen style. A colorful cupboard acts your mood when cooking.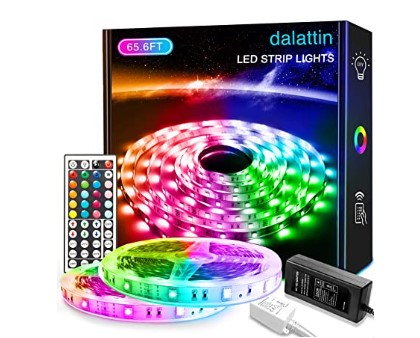 Features:
Dimmable
Corded Electric
Color Changing
#4 LED hanging lights
Exposed hanging incandescent bulbs have long been a popular type of fixture for attics, and you achieve that look more safely with hanging LED lights. Since LEDs emit less heat than incandescents, if it's a tight squeeze in the attic, then your space won't get as hot.
This USB rechargeable light bulb is designed with a clip hook and a remote that allows placement in any environment and makes for easier portability and hanging.
This led camping light bulb can be used in any weather. Ideal for Home Bedroom, Garage Warehouse, Car Truck, Camping Hiking, Emergency, Blackouts, etc.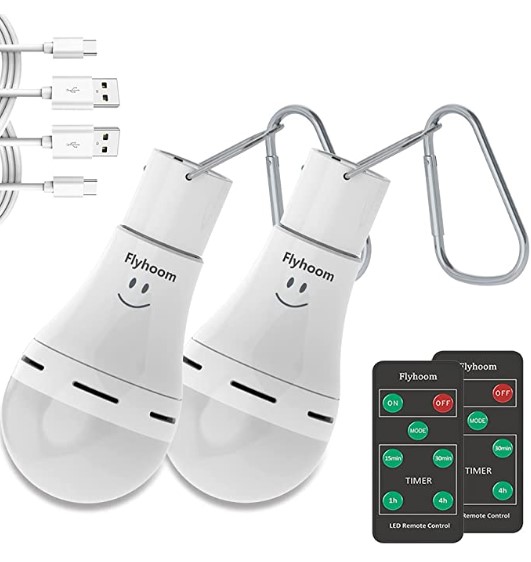 Features:
Portable
Hangable
Long-Lasting
#5 Chandelier
The grandeur of a chandelier is sure to make a statement in a finished attic with high, sloping ceilings. You can install it in the center of your attic for a dramatic and well-lit ambiance that gives off decadence.
Sparkling acrylic crystals which have a glass touch and feel make it uneasy to break and could create a superior and classy atmosphere in your room.
Assembly is required (including hanging the crystal strings to the silver plate), but easy to install and all mounting hardware and a detailed mounting instructional manual are included.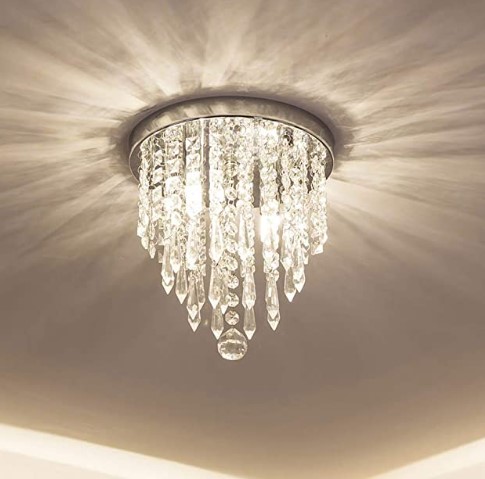 Features:
Corded Electric
Acrylic
Indoor
#6 Clamp lights
Maybe you associate lamps with clamp bases with workspaces, not a decorative fixture. Maybe you view it as a basic table lamp but clamped awkwardly on uncovered poles or hinges. In reality, the clamp light is an excellent opportunity to flex your attic design muscles.
This desk light is very suitable for reading, studying, working, painting, knitting, sewing, handicrafts, ladies' nail, artistic lighting, etc.
This swing desk lamp with a clamp provides up to 14W of power, high brightness, and low energy consumption, which is more power-saving than incandescent lamps.
The lampshade of the clamp light is made of quality aluminum material, which has better heat dissipation and a service life of up to 50,000 hours.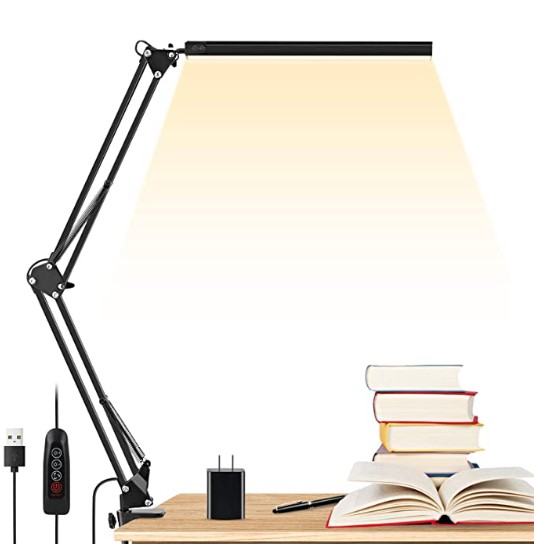 Features:
Aluminum, Metal
Modern
Dimmable
#7 Attic skylights
An attic provides easy access to natural light since it's right under your roof. For a nighttime transition, you can go bold with a chandelier or dynamic with color-changing LED strips.
Sky Lite instantly projects a field of drifting BLUE stars against a transforming BLUE nebula cloud (Patent Protected).
With no installation required, Sky Lite brings instant mood ambiance to the party, gaming station, meditation space, or mesmerizing night light aura for the bedroom.
Incorporates a direct diode Laser, precision glass optics, and holographic technologies to create an otherworldly visual experience that cannot be matched.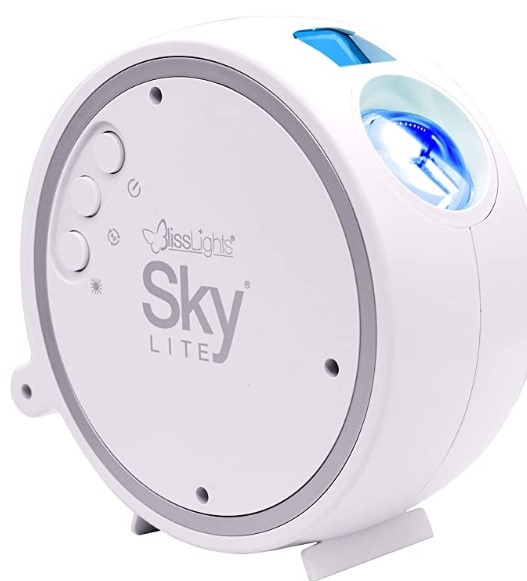 Features:
Blue Color
Corded Electric
LED
#8 Pendant lights
The pendant light can be more decorative and less energy-consuming than other fixtures, so it's perfect for attics' unique, angular ceilings.
Farmhouse pendant light shade with threaded rods and a tilting swivel canopy for simple installation with no exposed wiring for flat, vaulted, or sloped ceilings up to 11′ high.
Kitchen pendant lighting over the island is perfect for modern and transitional designs, install in single or in groups as pendant lights kitchen island, bar counter hanging lights, or as a kitchen sink light.
This matte black kitchen pendant light fixture comes with a medium clear glass shade.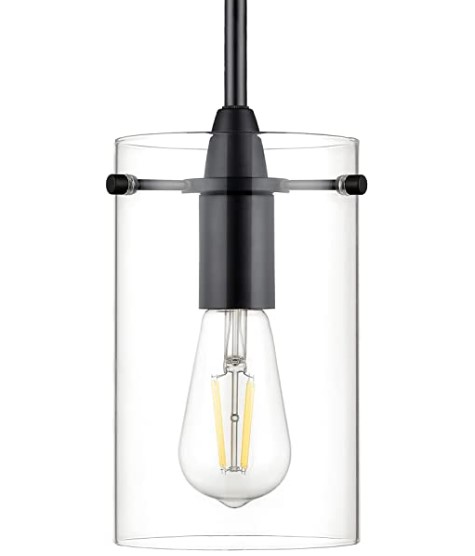 Features:
Metal
Pendant
Contemporary
#9 Billiard lights
Although basements, maybe the polar opposite of attics; often house game rooms, you can also cordon off a finished attic for game time.
This wooden fixture with this engaging geometric structure. The charming frame ceiling light fixture uses the cross design of lines to perfectly attract the attention of the kitchen or dining room.
Its distressed wood finish stands out in any decor. Made of high-quality iron and wood, sturdy and durable.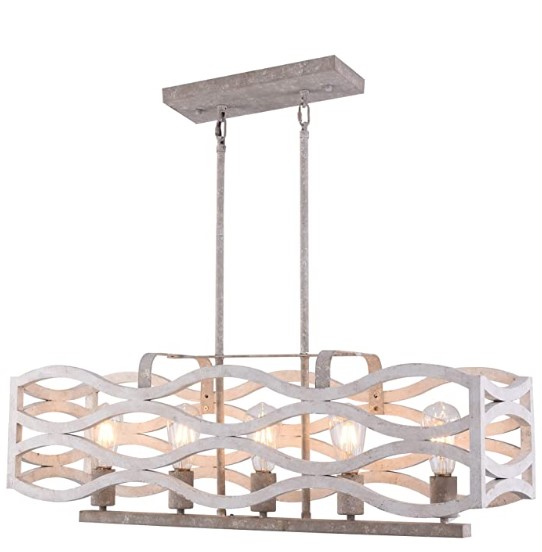 Features:
Wood, Metal
Victorian
A/C Power Source
#10 Floor lamps
Floor lamps are an easy addition to brighten up the space whenever a room needs more brightness.
Unlike the traditional non-dimmable floor lamps for the living room, this dimmable floor lamp is fully Stepless Dimmable.
Just simply twist it and then you can adjust the industrial floor lamp in the brightness range of 0 to 100% according to the needs of different scenes.
Perfect for general indoor areas which include the Dining room, Living Room, Bedrooms, Office, Kitchen, Corridor, Cafe, Basement, Attic, Bar, Club, Restaurant, Library, and Reading Room.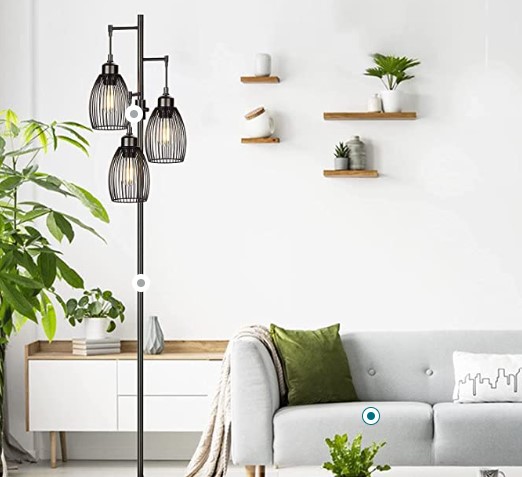 Features:
Teardrop Cage
Industrial Style
Dimmable